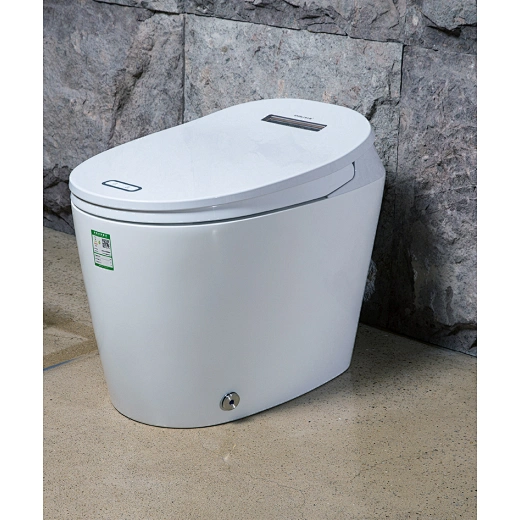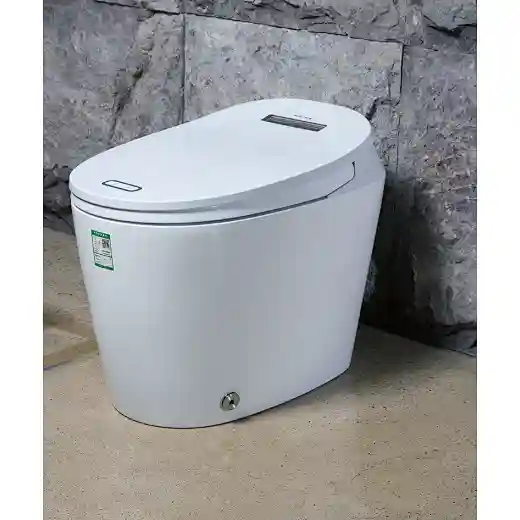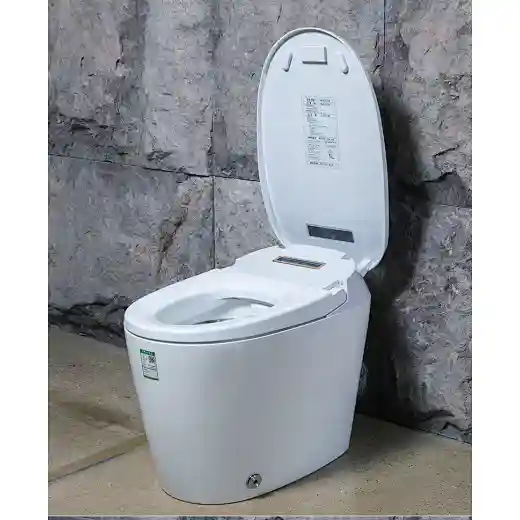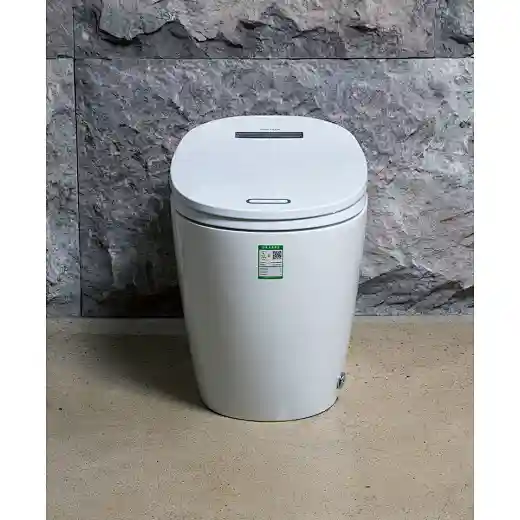 One-piece dual-flush intelligent toilet E-Z125
E-Z125
Supply Ability
3000pieces / Month
US $350.00 - US $390.00
/ pieces
Motion-activated, hand-free opening/closing of cover.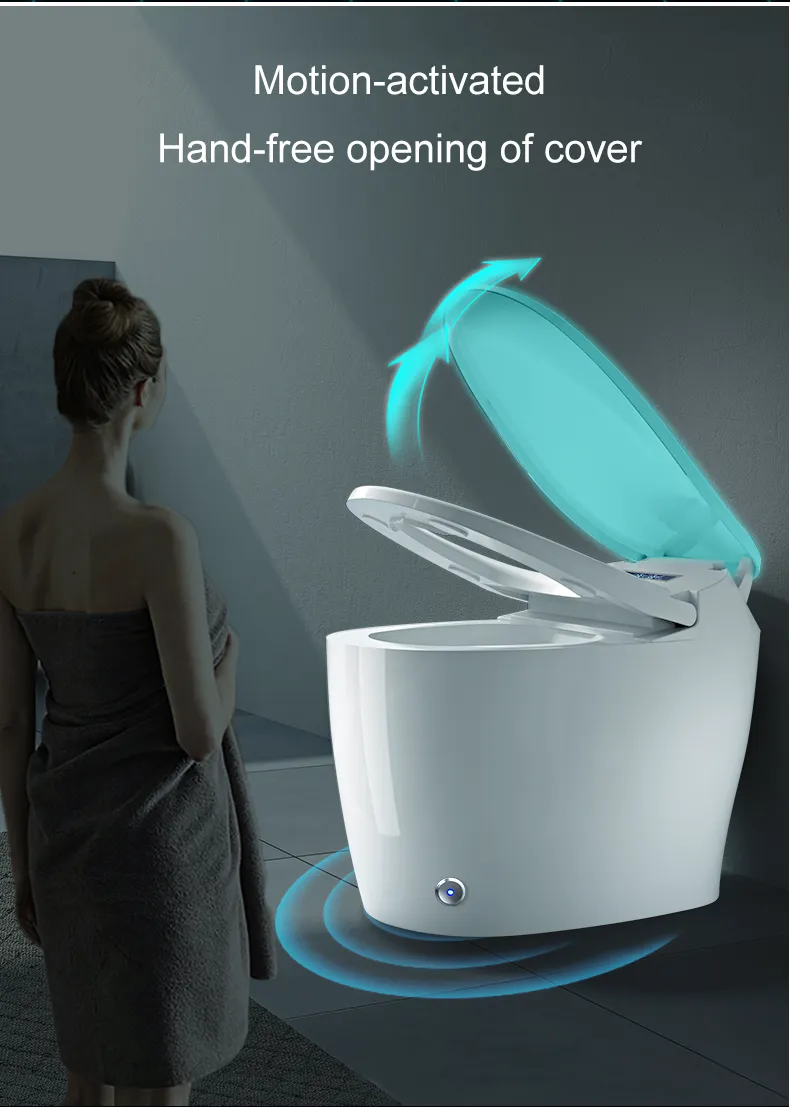 Lid closes slowly and quietly without slamming.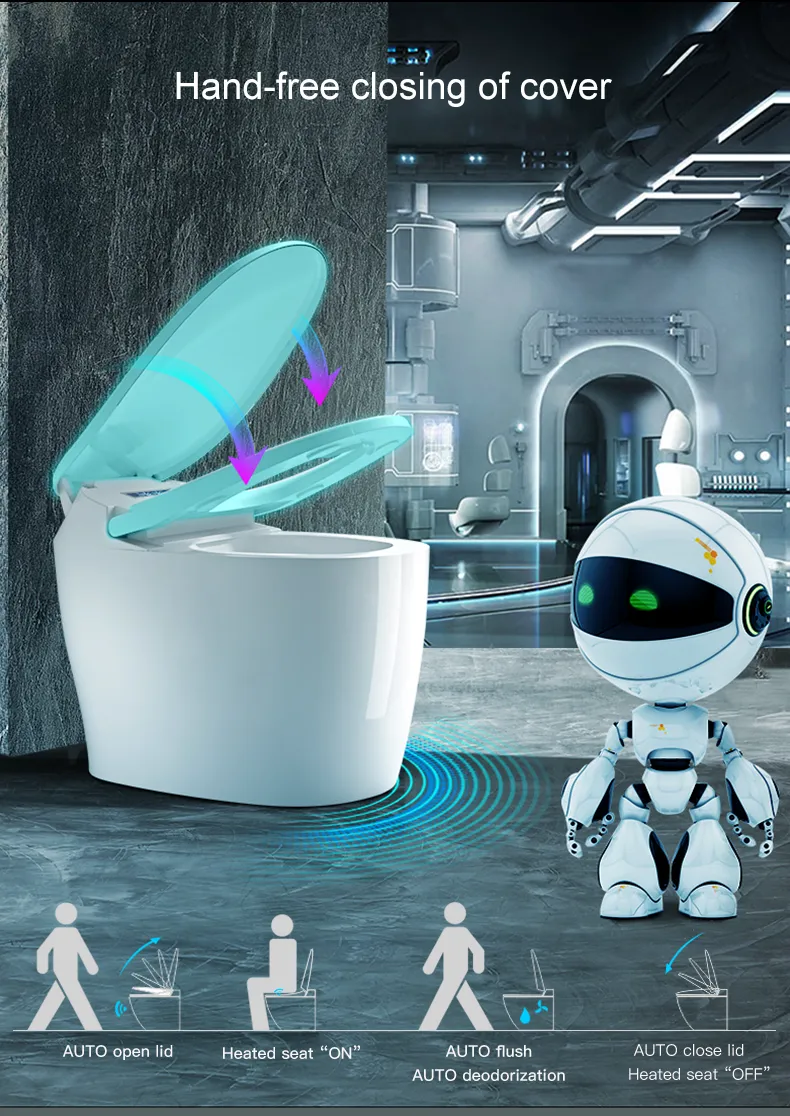 Stainless steel wand offers adjustable spray shape, position, water pressure, temperature, pulsate and oscillate function.
Front and rear wash modes provide warm water for cleansing.
Self-cleaning function uses UV light and electrolyzed water systems to sanitize the wand surfaces.
Warm-air drying system with adjustable temperature settings.
Automatic deodorization system.
Heated seat with adjustable temperature settings.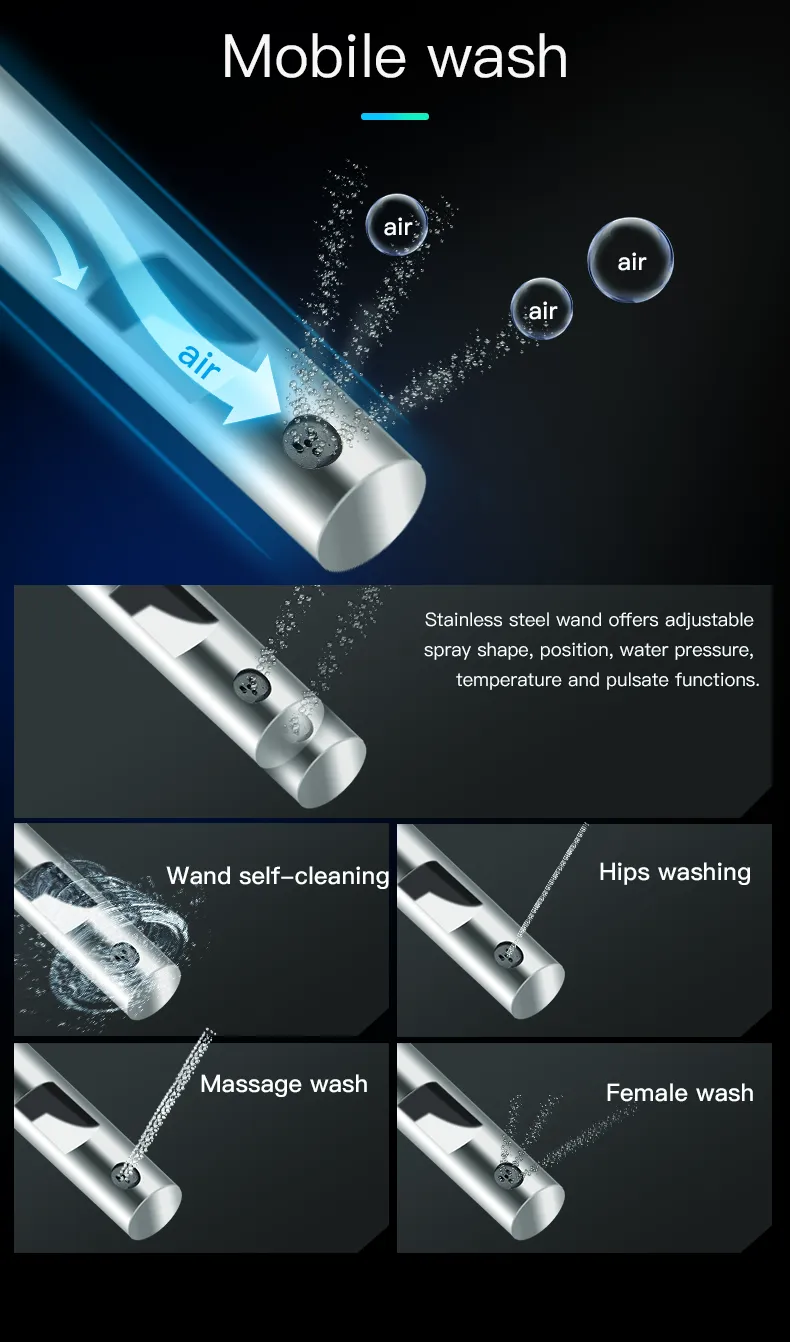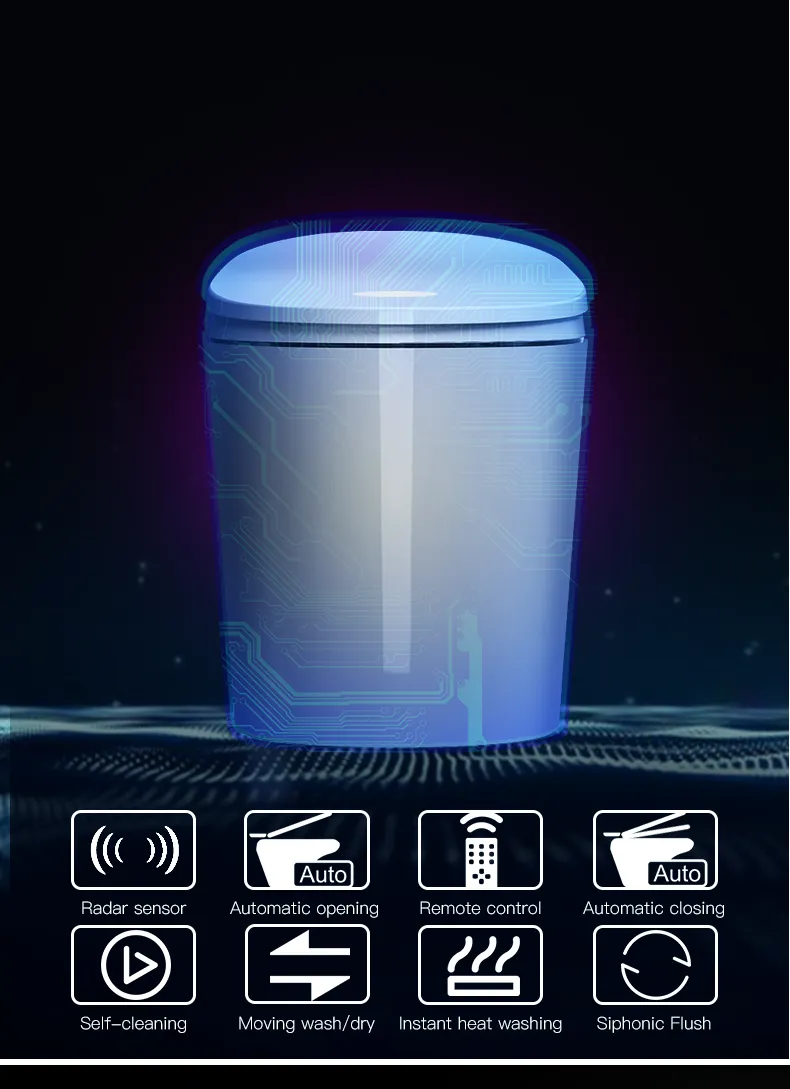 Foot touch flush.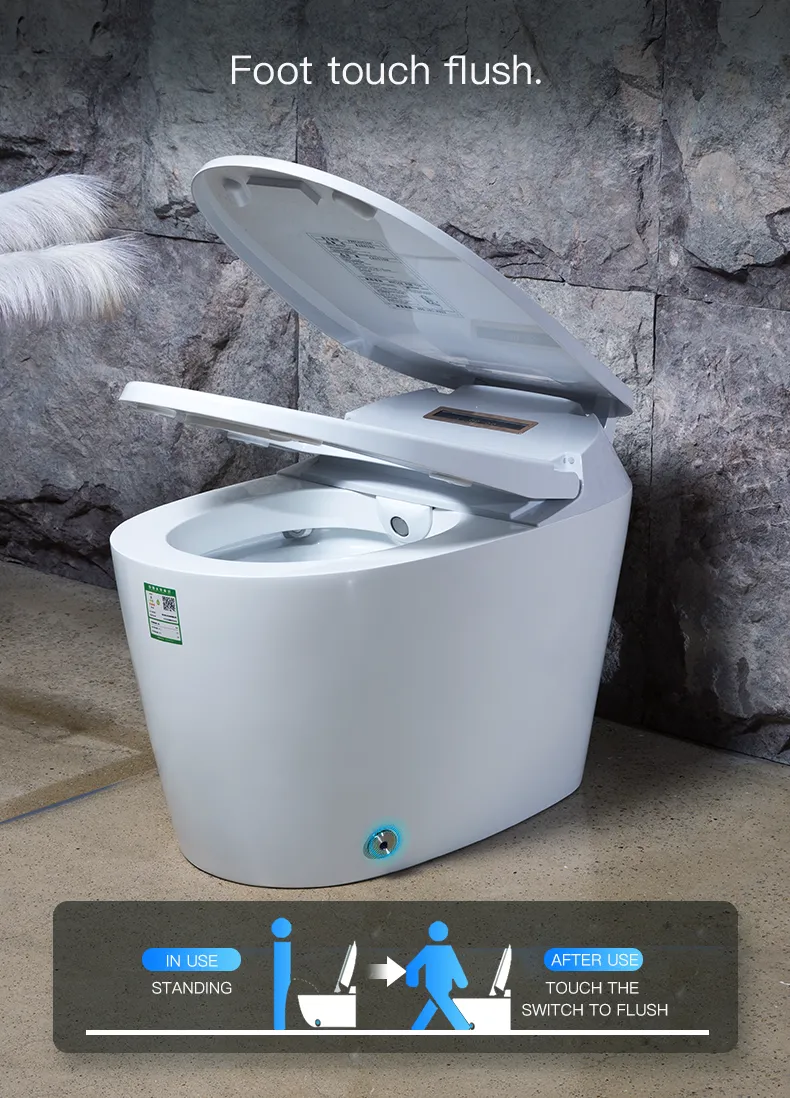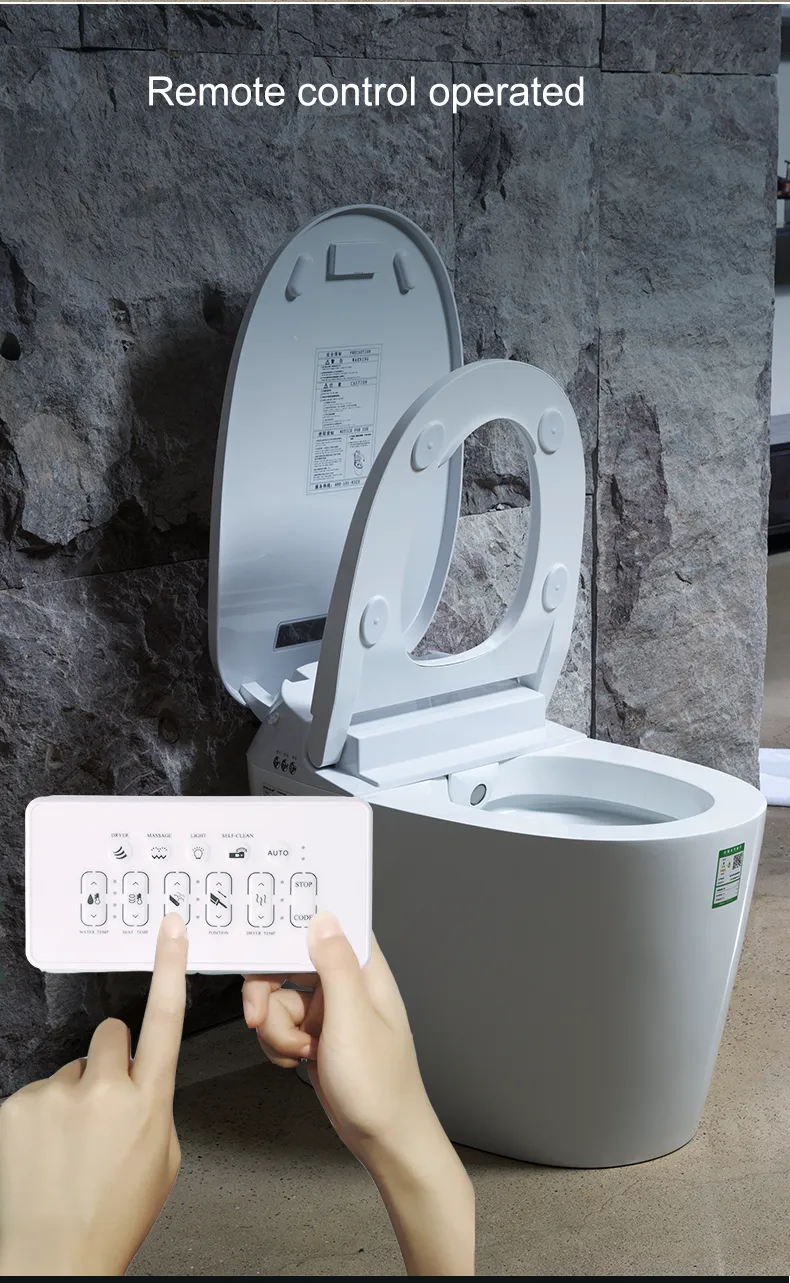 English-language remote control.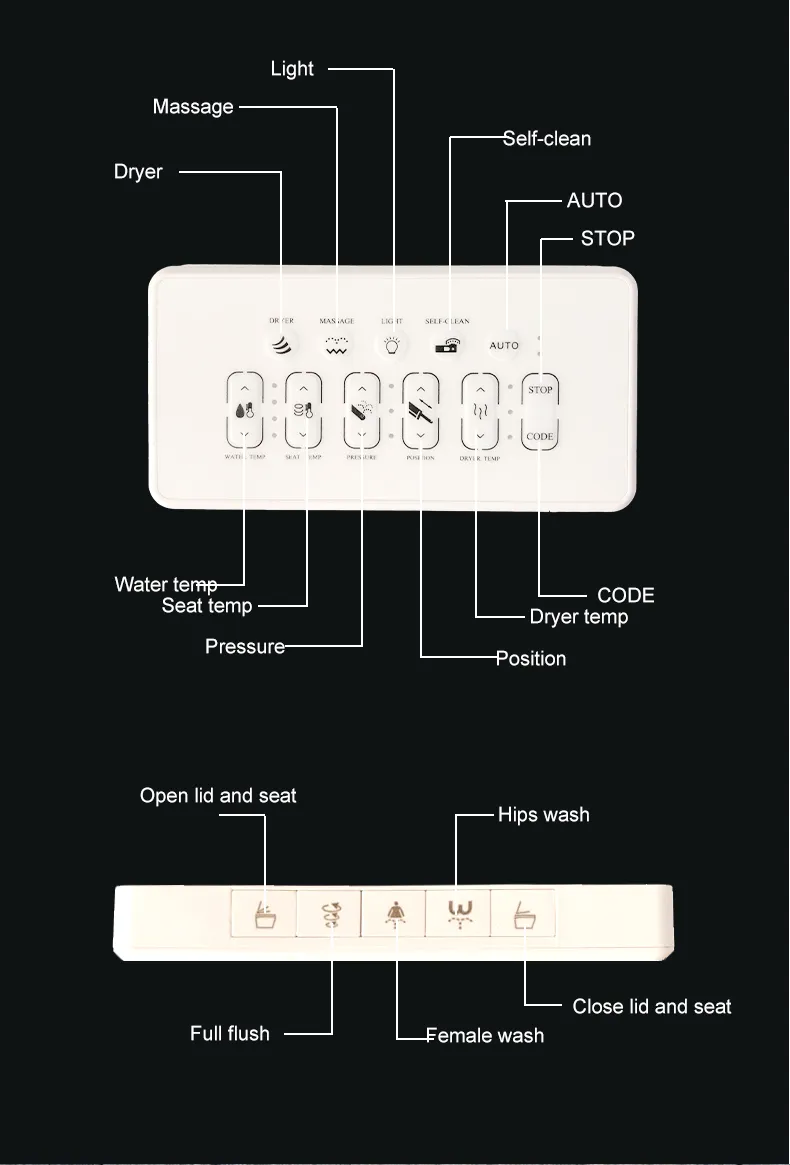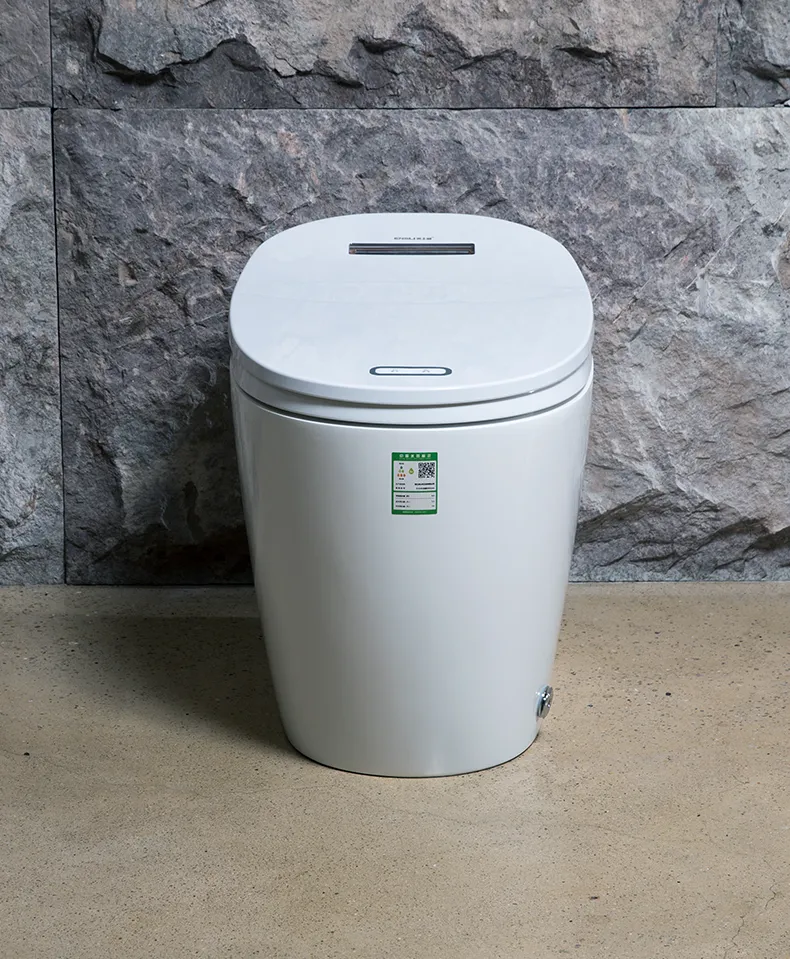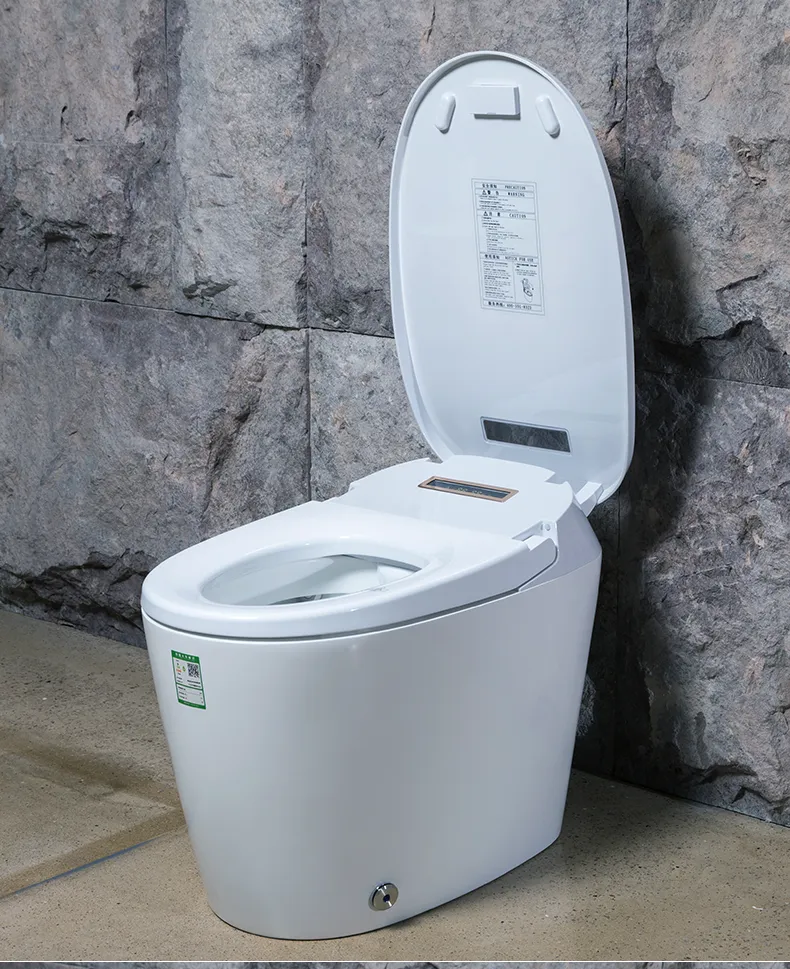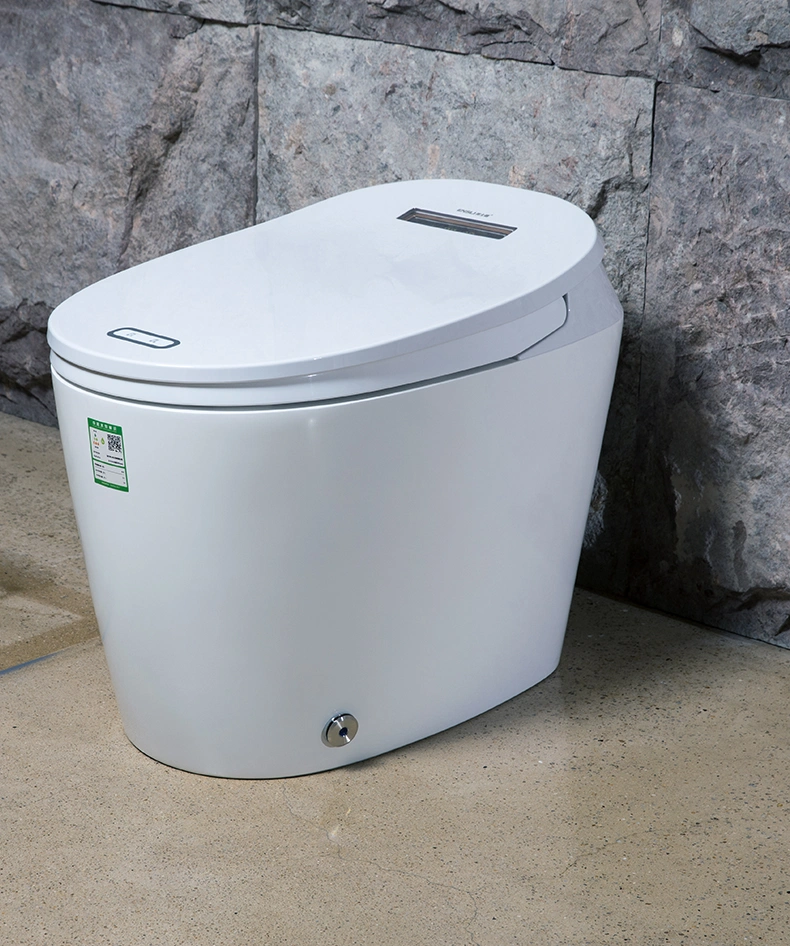 Recommendations for you